ABOUT US
Brisbane Alarm Monitoring Security Services (BAMSS) is a Queensland-based company that has been supplying smart electronic solutions to the market for over 4 years.
We have established ourselves as a leader in providing innovative, cutting-edge and cost effective solutions in security, CCTV, access control and home automation.
Over the years we have built a strong customer base providing integrated security, CCTV, intercom and access control solutions to small-to-medium-sized businesses—particularly in sectors such as pubs and clubs, residential apartments, shops, warehouses, offices, shopping centres, and the home.
Brisbane Alarm Monitoring Security Services prides itself on keeping up to date with the latest technology. This is supported by our team of engineers who collectively have over 36 years of technical knowledge and expertise in the industry.
With the fast-paced and ever changing electronic world we live in, Brisbane Alarm Monitoring Security Services guarantee that our smart solutions will support the technology of today and tomorrow.
The BAMSS Services team has over 35 years experience in the security industry, providing innovative, smart electronic solutions.
We offer a variety of products to ensure the best and most cost-effective solutions for your: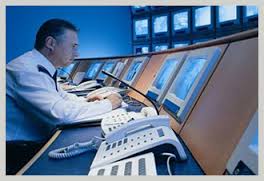 Our technical knowledge and strength is our ability to integrate all electronic devices to allow you to optimise and simplify your home or business environment now and in the future.
Our Guarantee
BAMSS Services use only premium products from reputable brands and take pride in taking the time to find the right product for you. By using premium quality products we can ensure that your equipment will stand the test of time.
We offer a minimum 12-month warranty on all products.