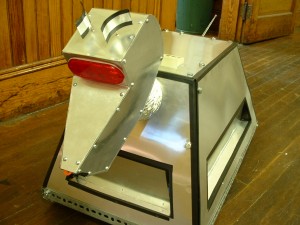 'Who let the dogs out?' We did. Our alarm systems (that will be affectionately known as 'robot watchdogs' for the duration of this post) are already all over Brisbane keeping countless people and their possessions safe.
Alarm systems and alarm monitoring are still the best ways to protect your house, your family, and your business.
In fact, installing one of our alarm systems is like buying a very savvy robot watchdog. It keeps constant watch over your property, makes a very loud noise if someone tries to break in, and can notify us of all alarms. But that's not all—read on to find out how far we can stretch this metaphor.
Benefits of getting a robot watchdog over a real dog
Who would want a robot watchdog over a real one? Well, you might after reading this. It is true that you can't really take a robot dog to the beach or throw it a stick. But hey, a robot dog won't take a pee on your rug either.
Installing an alarm system has some great benefits. Perhaps the biggest being that our robot watchdogs can send a signal to us at Brisbane Alarm Monitoring Security Services (BAMSS) to alert us that there is an intruder or a disturbance at your property.
But also:
You can't kill a robot dog with a poisoned steak.
You don't have to feed a robot dog.
There are no vet bills.
Robots don't poo.
What kind of alarm system do you need?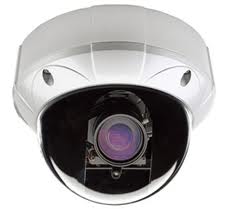 Or should we say, 'What breed of dog would you like?'
Just as there are many different breeds of dogs, BAMSS have a range of alarm systems to suit your needs. There are Bull Terriers, German Shepherds, Rottweilers and Dobermans.
In other words, you can choose a standard security system, or a beefed-up one that comes with:
Don't let another alarm company sell you a lapdog, handbag dog or a poodle—come to the security experts.
Who are our alarm systems suited to?
We can cater to small and large properties with alarm systems for:
residential
commercial
industrial.
We can even customise our security alarm systems for any specific requirements you may have. That's right, we're like robot watchdog breeders. And we can crossbreed like nobody's business.
Does your dog sleep? Ours don't
With BAMSS home or business security monitoring, you get around the clock—24/7, 365 days per year—protection and peace of mind for your property.
And what's more, this service is very affordable—much cheaper than owning a real dog.
Find out about our great deal on a home alarm system security package.