The Ormiston Scouts Hall Rebuild And How We Helped
The BAMSS team supported the Cleveland scouts earlier this year, following the devastating arson attack that destroyed the Ormiston den in March, 2018.
We spent in excess of 80 hours away from the office to volunteer at Scouts Hall, providing a turnkey security solution for Cleveland Scouts in aid of the rebuild.
The work carried out included fitting security systems, including a camera system and an alarm system, with intruder and fire detection. Members of the team gave over ten days of their time to support the opening of the New Scout Den on August 20,2019.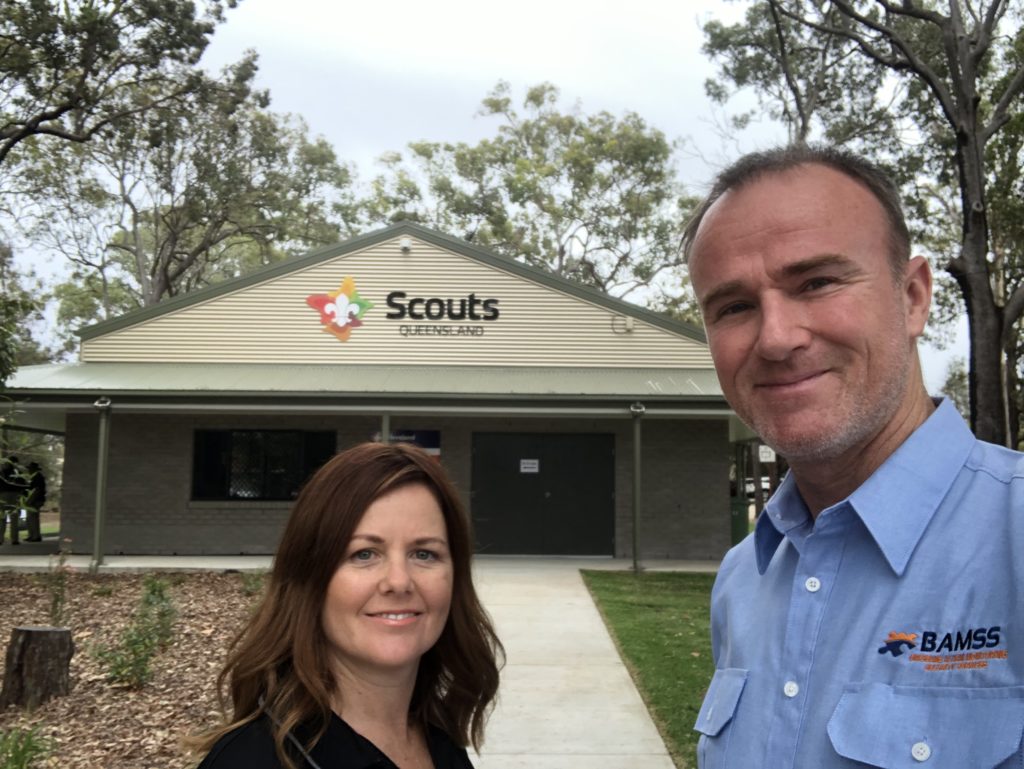 Managing Director, Virginia Tobias [pictured] comments;
"What happened to the Ormiston den was absolutely heart-breaking, however it was great to see so many people within the local community give their time, goods and services to the Scout facility. Whether through fundraising, contributing building services and products, or giving their time to volunteer, locals from across Cleveland and beyond came together and helped where they could."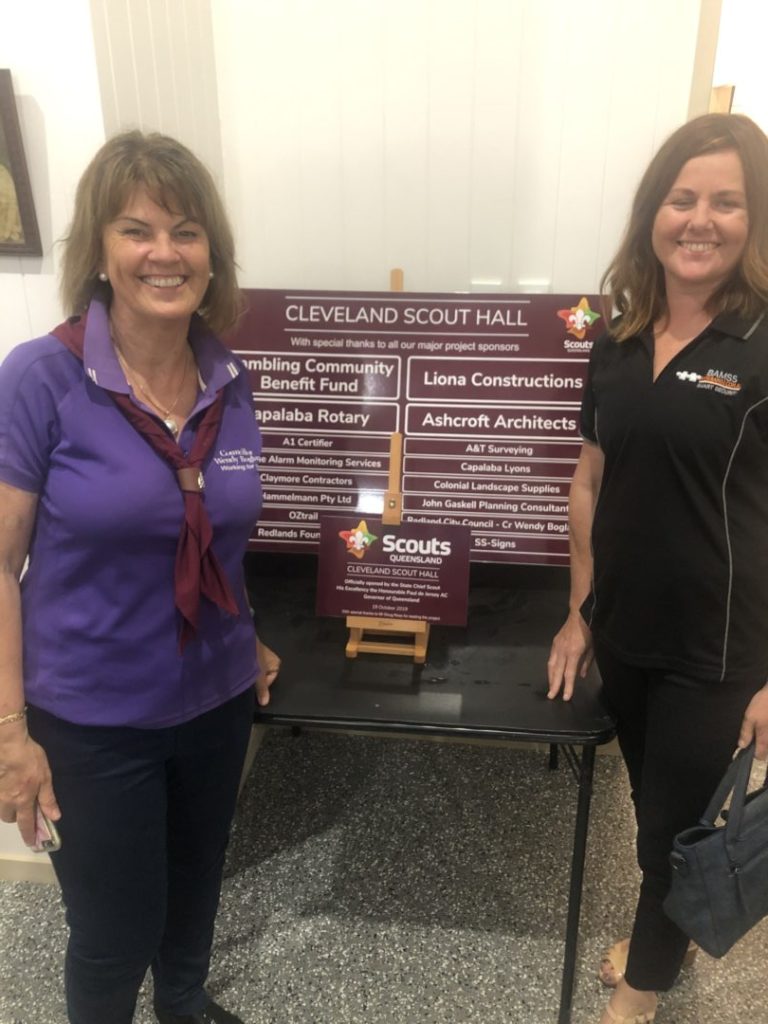 Picture left to right: Redland Council Councillor, Wendy Boglary and Brisbane Alarms Security Systems CEO, Virginia Tobias.
You can read more about the Cleveland Scout Group and the success of the rebuild, here.