Burglaries in the Redlands – Is your home safe?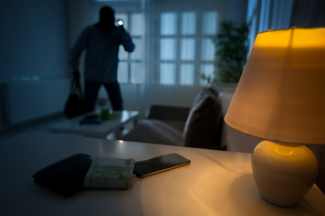 Burglaries in the Redlands – Is your home safe?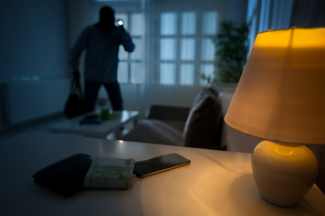 In recent weeks Redland's residents have been waking up to intruders in their home! Cleveland, Wellington Point, Ormiston and Birkdale have all been targeted. Most of the burglaries have occurred between midnight and 6am, when most of us are in our deepest sleep. Cash, jewellery and a car have been stolen so far. The Redland City Bulletin reports that the thieves gained entry by smashing windows and breaking locks, including upstairs doors and windows. This means that simple deterrents may not be enough to stop your home from becoming a target. Due to these recent burglaries now is a good time to check your home's security. 
Security Tips
 If you feel unsafe or would like extra security for your valuables here are some tips;
Lock all your doors and windows (this includes your balcony)

Keep your car keys and house keys out of sight

If you're friends with your neighbour ask them to keep an eye out for anything suspicious

Consider sensor lights 

Keep your house well maintained ie; bins brought in, mailbox empty so it looks like someone is home

Consider a security alarm to scare off intruders and alert you when you are asleep

Install Security Camera's as a deterrent and to help identify thieves
Set up Alarm Monitoring particularly if you are away at night or travelling
With CCTV you can check up on your home remotely with your smartphone
We have reliable and affordable systems to keep intruders out! 
We install alarms, security camera's, CCTV, intercoms and monitoring systems.
If you have an existing system in need of a check up we also do repairs.  
Mention that you've liked us on facebook and receive a discount!
Call us on 1300 722 279 or send us an email info@bamss.com.au to find out more about how to keep your home safe…
For more information on these thefts see the Redland City Bulletin below:
http://www.redlandcitybulletin.com.au/story/4285739/rash-of-burglaries/